Freedom With Writing Presents:
32 Publishers that Pay $250+ for Short Stories
The following is a huge list of publishers that pay for short stories. Included is a wide variety of genres and publications. Whether you want to appear in a anthology, print magazine, website, or podcast, there's something here for you. Note that some of the publishers are currently closed to submissions, though the majority are...
Sincerely,
Jacob Jans
Free Webinar: How to Get Paid & Published as a Freelance Writer
For writers ready to launch their writing career. This webinar will give you a 3 step formula for success.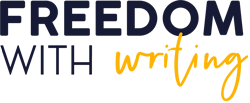 2508 Park St, Bellingham WA 98225
Don't want these emails anymore? https://www.dwdmail.com/studio/unsubscribe.php?M=1071073&C=14754a11eecca8bbdbd74894b5c07948&L=15&N=1187/">Permanently Unsubscribe