Freedom With Writing Presents
:
18 Writing Grants and Fellowships with Cash Prizes Up to $80,000
The following is a list of writing grants and fellowships that offer cash awards to writers. The awards range from a few hundred dollars to $80,000. This list includes a wide variety of grants and fellowships – regional grants for artists working in local communities, funds for poets to travel outside the...
Sincerely,
Jacob Jans
Recent Articles: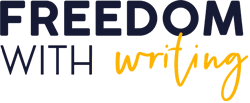 2508 Park St, Bellingham WA 98225
Subscribe for Michigan Literary News 2join 4free! | CLICK HERE