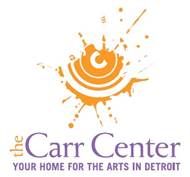 We're online - connect with us!


Friday, October 26th
UM Jazz Ensemble
5:30 pm

Ellen Rowe, Director.
Music by Charles Mingus, Wayne Shorter, John Clayton, Bill Holman and Radiohead.
Ms. Rowe's compositions and arrangements have been performed and recorded by jazz ensembles and orchestras around the world, including the Village Vanguard Orchestra, BBC Jazz Orchestra, U.S. Navy Commodores, Berlin and NDR Radio Jazz Orchestras, London Symphony, DIVA, and the Perth Jazz Orchestra.
Buy tickets

An Evening of Solos
and Duos
8:00 p.m.

In an uniquely collaborative performance, Michael Malis (piano) & Keith Miller (double bass) offer a program of music that is both original and genre-bending. These two musicians will present duos and solos of original music which will incorporate their divergent traditions, while finding new ways ofoccupying the space between them. Both Malis and Miller will premiere new works in this performance.
Buy tickets
Saturday, October 27th
Reading and Book Signing for Quraysh Ali Lansana,
Author of Mystic Turf
3:00 p.m.

Quraysh Ali Lansana is author of five poetry books, three textbooks, a children's book, editor of eight anthologies, and coauthor of a book of pedagogy. He is Associate Professor of English/Creative Writing at Chicago State University, where he served as Director of the Gwendolyn Brooks Center for Black Literature and Creative Writing from 2002-2011. Our Difficult Sunlight: A Guide to Poetry, Literacy & Social Justice in Classroom & Community (with Georgia A. Popoff) was published in March 2011 by Teachers & Writers Collaborative and was a 2012 NAACP Image Award nominee.

Michigan Philharmonic – The Jazz Effect
8:00 p.m.

A jazz-inspired tribute to "the Duke", featuring principal flutist Dennis Carter. The greater part of the evening pays tribute to "the Duke," featuring a performance of Ellington's reflective but ever so hip and cool "Suite from the River" & an encore of his famous signature song, "It Don't Mean a Thing (if it ain't got that swing)". Gershwin's "Overture to "Crazy for You'" & a medley of Dave Brubeck's tunes round out the program.
Buy tickets*

*Students are free with paying adult
Sunday, October 28th
Jazz Meets Opera

Presented by Jazz Network Foundation & Bellini Opera Theatre
4:00 p.m.

This program presents performances featuring Michele and Heidi Ramo,
soprano Eva Evola, baritone Dino Valle and
pianists Neil Eisenstein and Stephen Vaglica.
Buy tickets
Want to make a night of it?
Enjoy a meal before the concert!
COLORS - Detroit is hosting dinner and cocktails from 5:30-8:00 on both Friday and Saturday nights.

To help you get here:
In light of the weekend's sporting events, we have arranged for Carr Center patrons to park at the Compuware Parking Structure located at the corner of Farmer and Monroe (just three blocks from The Carr Center).
The cost is $5.
Click here for a map from the parking structure to The Carr Center.
On Saturday and Sunday, a shuttle will be available between the Compuware structure and The Carr Center,
1 hour prior to and immediately following the performance.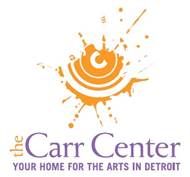 311 E. Grand River Ave., Detroit, MI 48226
(313) 965-8430 / / www.thecarrcenter.org
Arts League of Michigan | 311 E. Grand River | Detroit | MI | 48226