3 Ways To Make Your Media Kit Rock (Plus a Template for Ninjas)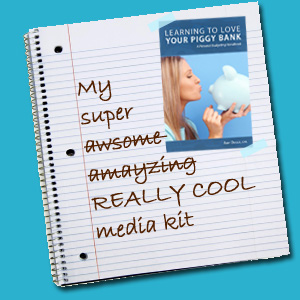 Anytime you request an interview, you use it.
Anytime you contact a blogger, you use it.
Anytime you solicit a review, you use it.
Anytime you create an online dating profile, you use it.
Okay, maybe that last one was a stretch…but the first three and a long list of others are all situations in which you will need an updated, well designed, engaging media kit. When properly executed, your media kit should work for you like a hired Hollywood publicist, promoting you and your books. It should leave potential interviewers, reviewers, and bloggers impressed by and interested in your work.
So the question is, does your media kit get the job done?
If the answer is no, you're not alone. Upon conducting an honest review of their media kits, most authors find that their promotional package is not actually promoting them very well. Why? Well, there are a number of reasons, but in most cases we authors struggle to answer two critical questions about our media kits:
1. What in the world do I put in it?
READ MORE BY CLICKING HERE: http://selfpublishingteam.com/media-kit-tips-examples/